Agriturismo Cornali
Corniolo – Cornus mas
Our name is derived from "Corniolo", the Cornelian Cherry tree, which once thrived in this area and continues to grow in the surrounding woodlands. Several of these magnificent shrubs can be seen on our property, providing a beautiful and natural complement to the picturesque landscape.
Agriturismo Cornali was established in 2014 on the farm property of Michela Graziani, featuring three architecturally distinct buildings. These structures house holiday apartments for guests, our state-of-the-art indoor pool, Spa facilities, and a charming breakfast room that doubles as venue for events and tasting sessions
Michela Graziani's ancestors used to own the stone manor house that  hosts 3 apartments, and Michela currently lives in one of them.
Fiber optic internet WiFi is available in all apartments, fast and reliable, ideal for entertainment purposes or for working remotely immersed in the natural surroundings
The old stone building, which was once used as a carpentry shed, has been restored and now serves as both the Spa area and the breakfast and events room.
You can make your vacation special by booking some additional services such as:
Spa appointments, for a relaxing moment in nature. The Spa offers a hydromassage tub, steam bath, and relaxing and massaging showers.
Buffet breakfast in the morning, all prepared with locally-sourced ingredients.
Food and wine tastings, guided by the owner, Michela Graziani, a certified Sommelier.
All apartments feature a private entrance and terrace, providing maximum privacy for a peaceful vacation
Set in the green and pristine area of Parco delle Apuane, a natural park area, and alongside the Turrita creek, the facility gives you the chance to experience the most authentic lifestyle of the region, according to the old and medieval farming tradition of these beautiful country areas in Tuscany.
From here you can easily visit some world famous cities with a short trip, such as Lucca, Pisa, Firenze.
The facility is surrounded by a garden where we grow fruit and vegetables, and by woodlands, perfect for hiking or just enjoying the nature and fresh air.
In the property there's a private parking area.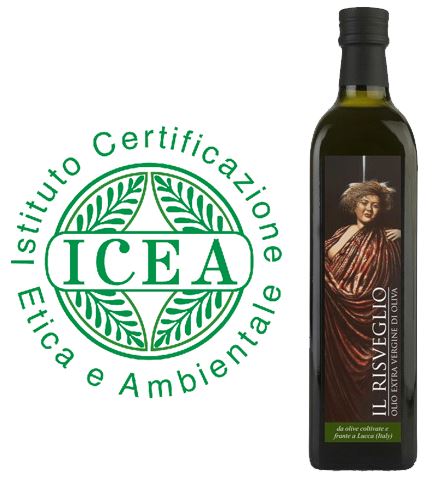 Eat Well, Live Well
Our Farm
Our Farm made the transition to organic farming three years ago, and we are pleased to announce that all our products have now obtained the prestigious Organic ICEA Certification.
Our Lucca extra virgin olive oil, grown on the hills of Lucca and extracted through cold pressing, has extraordinary high-quality organoleptic properties, thus making it widely appreciated worldwide.
Country Style Warmth & Modern Comfort
Discover your Tuscany Experience, Relax in Nature